Department of Anesthesia, Resuscitation and Operating Sections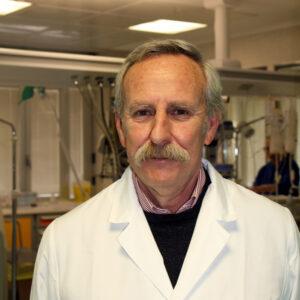 Director
Sergio Giuseppe Picardo
The Department of Anesthesia, Resuscitation and Operating Sections (ARCO) provides perioperative care to newborns, children and teenagers undergoing surgery. It collaborates with all the other Departments in the medical and surgical activities requiring anesthesia or sedation, in all the Hospital facilities, where it manages the operating theaters and the resuscitation wards, and provides pain management. 
In particular, the Department professionals carry out a comprehensive evaluation of children before anesthesia, taking care of them in the operating room and after surgery. The increasing number of complex surgeries goes hand in hand with the continuous improvement of perioperative care, thanks to personalized pathways designed according to the specific needs of each child.
The current pandemic requires a continuous update of protocols, to ensure the safety of children and teenagers undergoing a surgical, diagnostic, or therapeutic procedure that requires anesthesia or sedation. Since March 2020, children and teenagers with critical COVID-19 disease have been managed in the Palidoro facility.
The Pediatric Intensive Care Unit of the Department is a national and international reference center for the management of acute and chronic liver and kidney diseases, and for the transplantation perioperative period. Furthermore, the turnover of intensive care admissions ensures the availability of beds for children with complex conditions. 
The Department is the Coordinating Center for Italy of the international study on the prevalence of prolonged mechanical ventilation in the pediatric field, and the Center of Reference for Italy for the "T-REX" study on the long-term effects of anesthetics. The ICU and the NORA (Non-operating Room Anesthesia) procedures are accredited for phase 1 studies.
We are committed to the continuous improvement of anesthesiologic and intensive care. The vision of the Department consists in being an international leading center for clinical excellence, with a focus on research and education. The agreements with several specialization schools allow us to train medical specialists in the field of pediatric resuscitation and anesthesiology, as well as in pain medicine.